KTM Full Size 2012 SX and 2011-2012 SXF "Tribal Splash" Grafix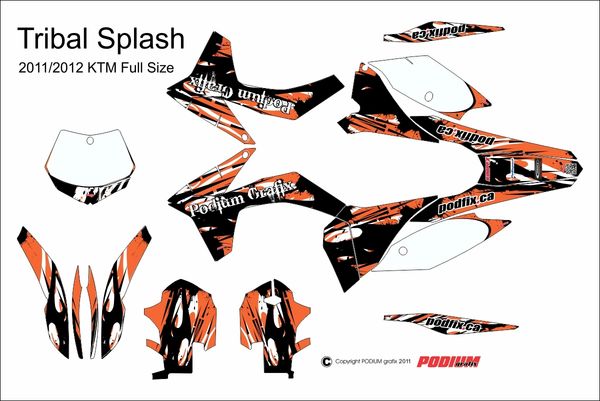 KTM Full Size 2012 SX and 2011-2012 SXF "Tribal Splash" Grafix
Our popular TRIBAL SPLASH design complete bike grafix for the 2012 SX 2-stokes and 2011-2012 SXF 4-stroke KTM full size bikes.
Podium Grafix version or customize it.
Includes all of the decals shown
2012 SX125/150/250. 2011-2012 SXF250/350/450

Grafix on bike pics are of 2013 model which is very similar.
Please call or email to order if you want to change the 3 design colours from orange/black/white.
Reviews